• Our Belief
We believe that customers deserve a first class service at all times however big or small their order. We achieve this by spending as long as

is necessary with the customer making certain that all their packaging requirements are met exactly to their specification
It is pointless achieving a competitive price if the customer has to take a years stock in one delivery. We understand that however important packaging is in most cases it does not make money for the customer and we make every effort to minimize their stockholding with a price that is the most competitive in the market place.
Over our ten years of trading we have built up relationships with manufacturers of every type of packaging product available in the market place today.
We buy from the UK, EUROPE, MIDDLE EAST and FAR EAST and have manufacturing contacts in all these countries.
When the customer deals with a manufacturer direct they have to adhere to their terms exactly.

We can look at the customers needs and hand pick the manufacturer that will fulfil their requirements. Every customer has different needs
We are here to bring those requirements together. This first class service is given with a price which we know cannot be beaten by any other company.
• Respect & Responsibility
We are not a multi million pound company therefore we do not have huge overheads. Directors with expensive tastes. Shareholders who demand percentages of the profit, staff who are not fully committed to the business because they are not part of a team.
We keep our overheads low. We give our staff respect and responsibility which motivates them to give the service we demand of them.
Should you want testimonials to support our belief

in ourselves please contact us by email sales@directpackagingltd.com and we will forward these to you.
From large companies to small companies - all of them will endorse Direct Packaging & Print Limited as a Company that delivers - not just a product - but a total package.
We are totally self sufficient on printed products. We have a fully equipped and trained art department who can replicate your own design into a format to suit the manufacturer.
Should you have ideas but no specific artwork we can design various layouts for your approval to bring your images into reality.

Direct Packaging News

D2W and DEG58 NOW INCLUDED IN ALL
OUR POLYTHENE CARRIER BAGS

Enviromentally Friendly Polythene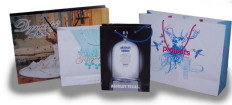 MINIMUM QUANTITY ONLY 500 ! ! !
OVERPRINTING AVAILABLE FROM 50 BAGS !
Click Above To See More Info

PRINTED HD VEST - 10 DAY LEAD TIME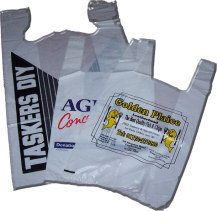 UK MANUFACTURE @ FAR EASTERN PRICES - PLEASE CALL FOR A QUOTE